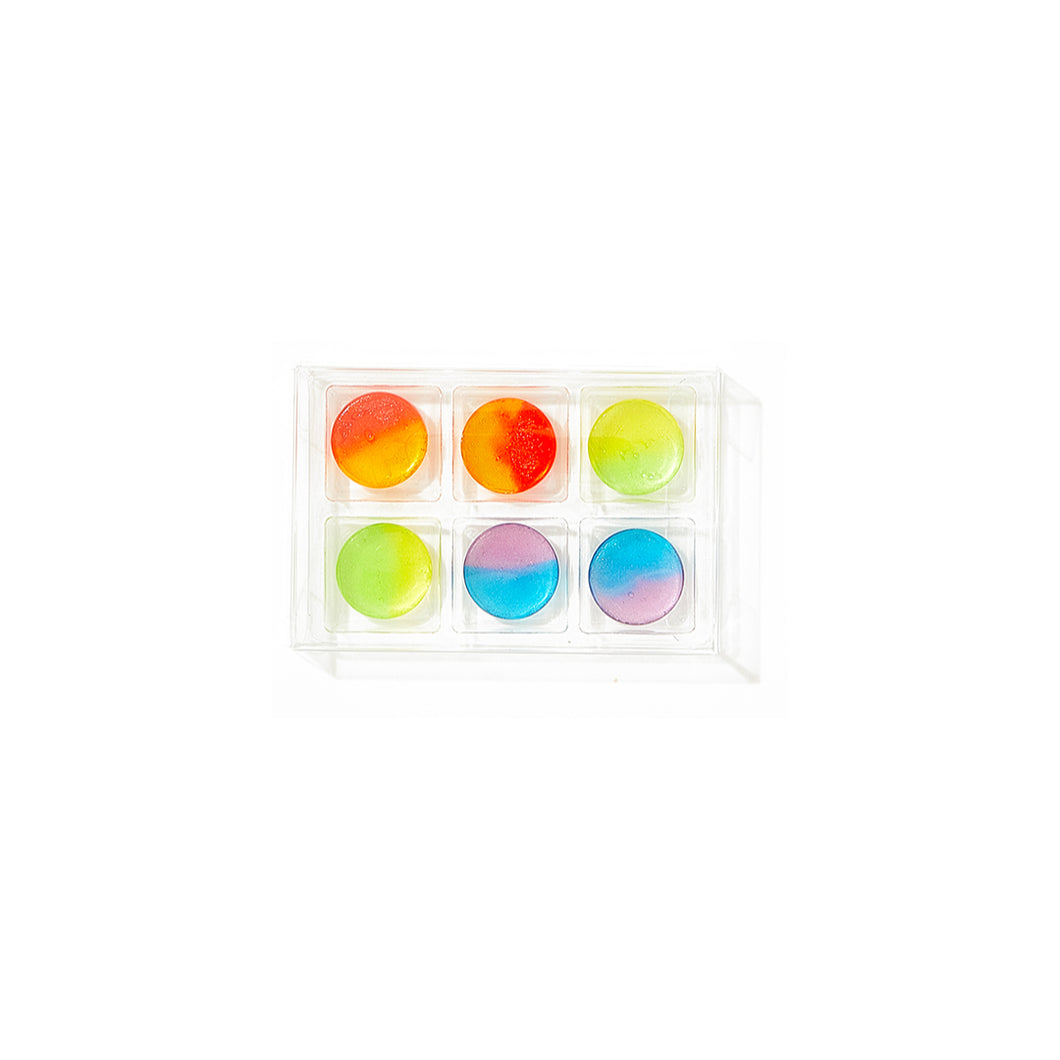 Psychedelic Summer - Disc 6 Pack
Our Psychedelic Summer Candy Collection is perfect for summer and every day. Bring the good vibes to your shelves!

These discs are packaged in a tray of 6 individual candies, weighing 40 grams total, with our best selling flavors including Cherry Orange, Lemon Lime and Blue Raspberry Blackberry.