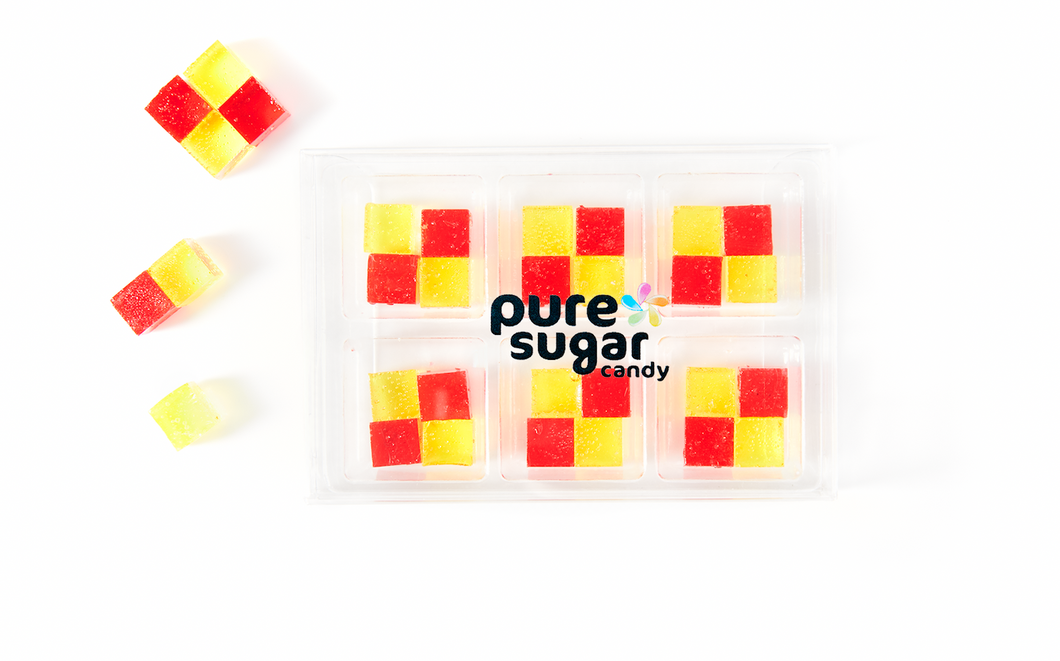 Candy Cubes - Cherry Lemonade
PERFECT SUMMER BLEND OF LEMONADE AND CHERRY!
A little bit of candy that packs an amazing amount of flavor. Each cube is hand-poured using all-natural flavors; slight color variations may occur. With only 2 1/2 calories per cube it's a little candy that can satisfy any sweet tooth! The 6 pack weighs 40 grams and the 12 pack weighs 80 grams.