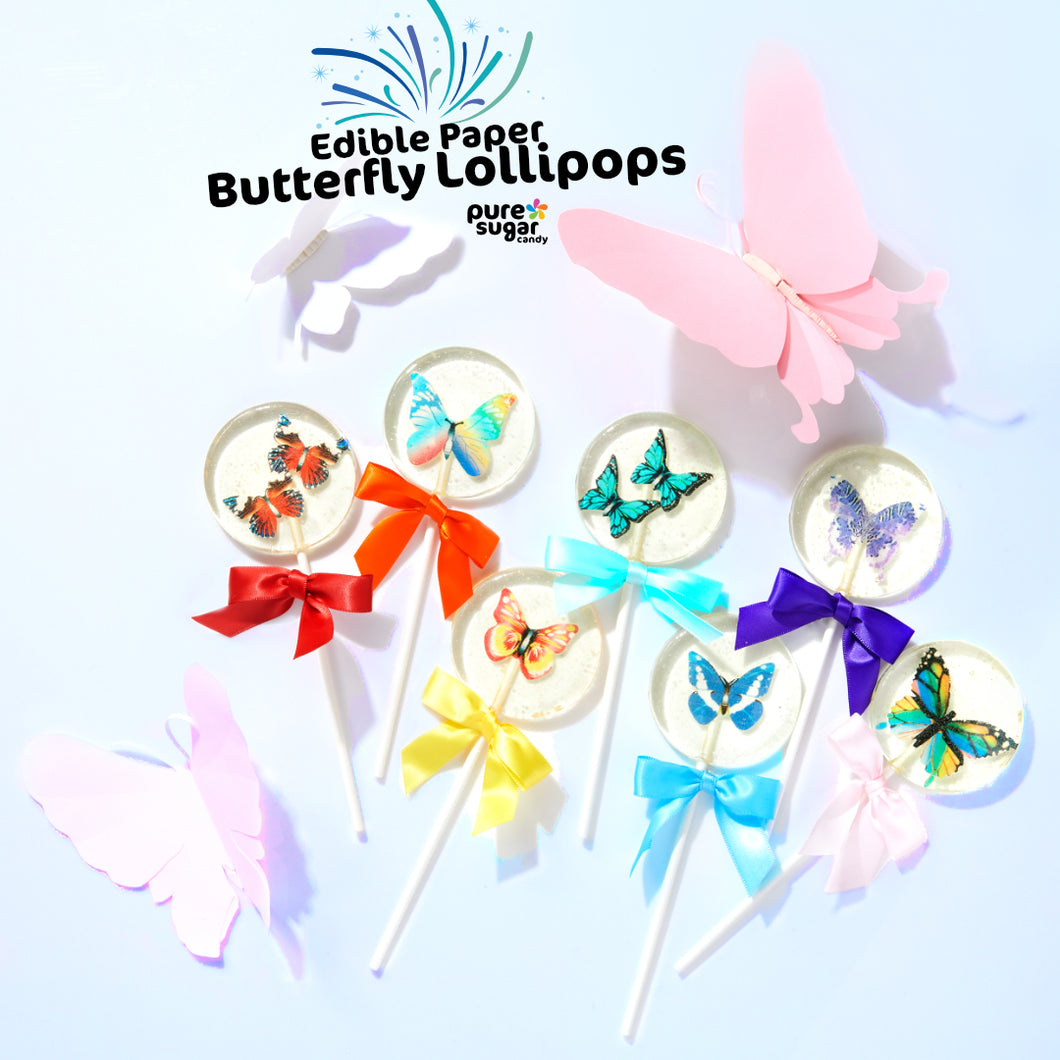 Lollipop - Edible Paper Butterfly
A large lollipops with a fun edible surprise in the middle. These lollipops are Watermelon flavored. Comes in a beautiful variety butterfly colors like pinks, blues, greens, yellows, and purples!

Ingredients: Sugar, Light Corn Syrup, Water, Natural and Artificial Flavors, Gel Food Coloring. Gluten Free, Fat Free, Kosher Certified (EK Eastern Kosher) and Made in a Nut Free Facility.