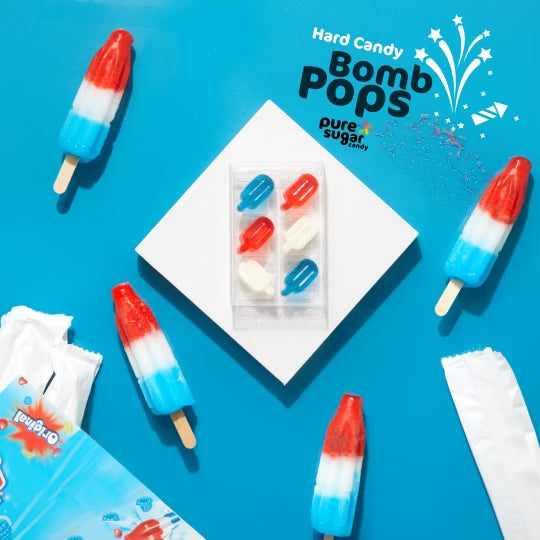 Hard Candies - "Bomb Pop" Popsicles
For a limited time... get these classic "bomb pop" popsicle shaped candies with Cherry, Lemon & Blue Raspberry Flavor! Red, white & blue... They all taste like summer!
Ingredients: Sugar, Light Corn Syrup, Water, Natural and Artificial Flavors, Gel Food Coloring. Gluten Free, Fat Free, Kosher Certified (EK Eastern Kosher) and Made in a Nut Free Facility.