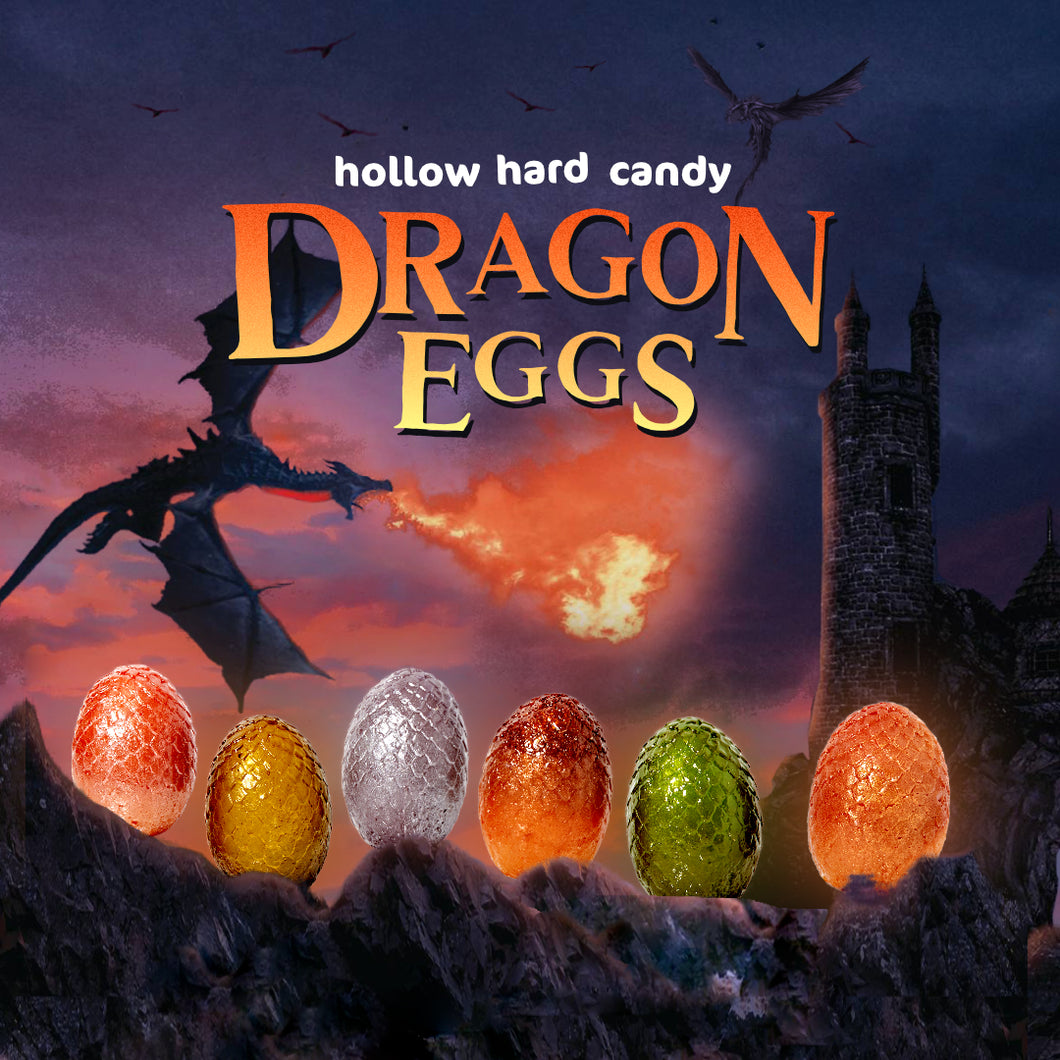 Hollow Hard Candy - Dragon Egg
Our favorite Sunday night show is back! Inspired by the by the fantastic world of Game of Thrones comes our BRAND NEW one-of-a-kind Hollow Dragon Egg! Perfect party favor for your Sunday night watch parties! These Dragon Eggs come in 3 different color/flavor combinations. These incredibly detailed eggs shimmer with edible luster dust to create that mystical feel. Each egg measures 2.5 X 2.5 X 3.
Each Dragon Egg is hand poured; slight color variations will occur.