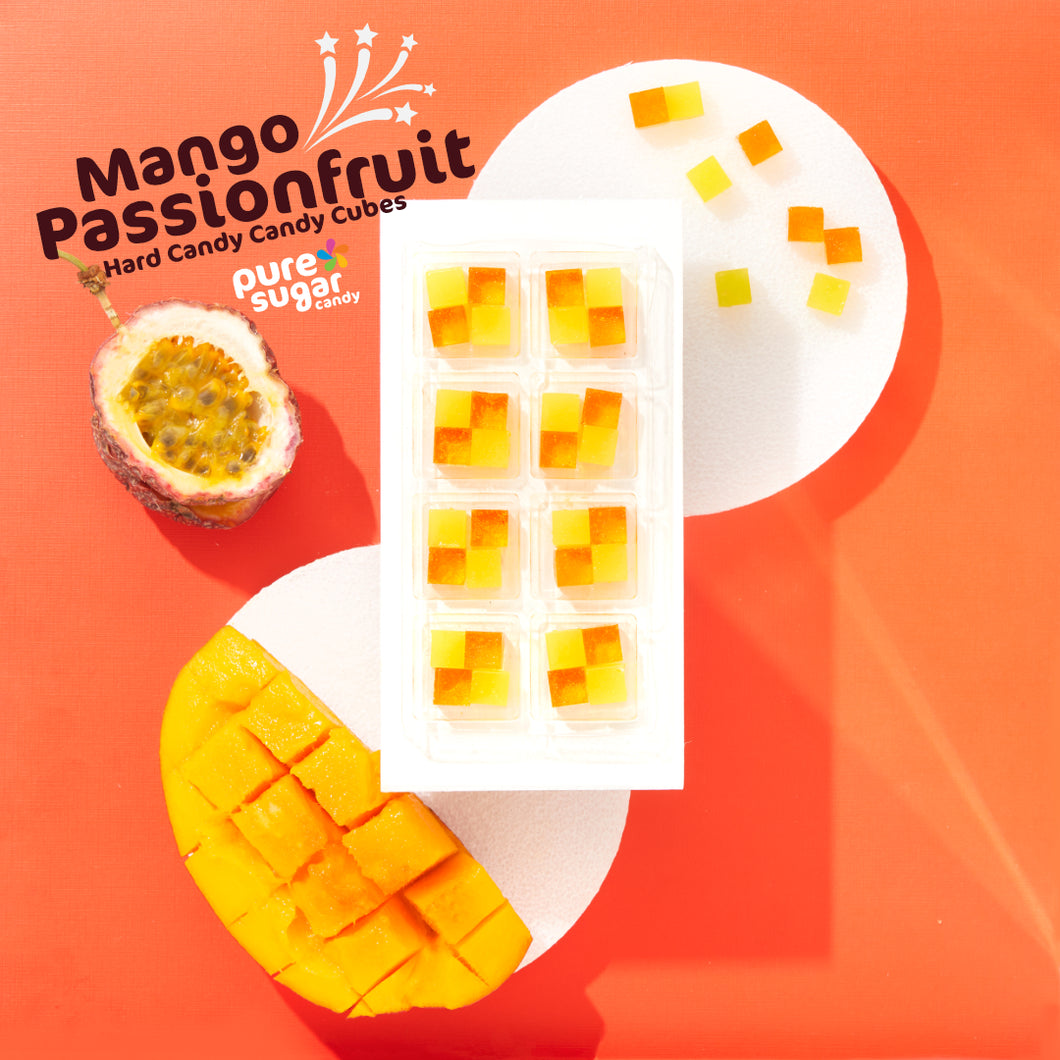 Candy Cubes - Mango Passion Fruit
Regular price $6.99 $6.99 Sale
Mango Passion Fruit are signature summer flavors and make a perfect pairing for our candy cubes.

A little bit of candy that packs an amazing amount of flavor. Whether you choose an 8 pack (32 cubes) or a 12 pack (48 cubes) or a sample size (4 cubes) they will be made up of many wonderful flavor combinations. Each cube is hand-poured using all-natural flavors; slight color variations may occur. With only 2 1/2 calories per cube it's a little candy that can satisfy any sweet tooth!

Ingredients: Sugar, Light Corn Syrup, Water, Natural and Artificial Flavors, Gel Food Coloring. Gluten Free, Fat Free, Kosher Certified (EK Eastern Kosher) and Made in a Nut Free Facility.