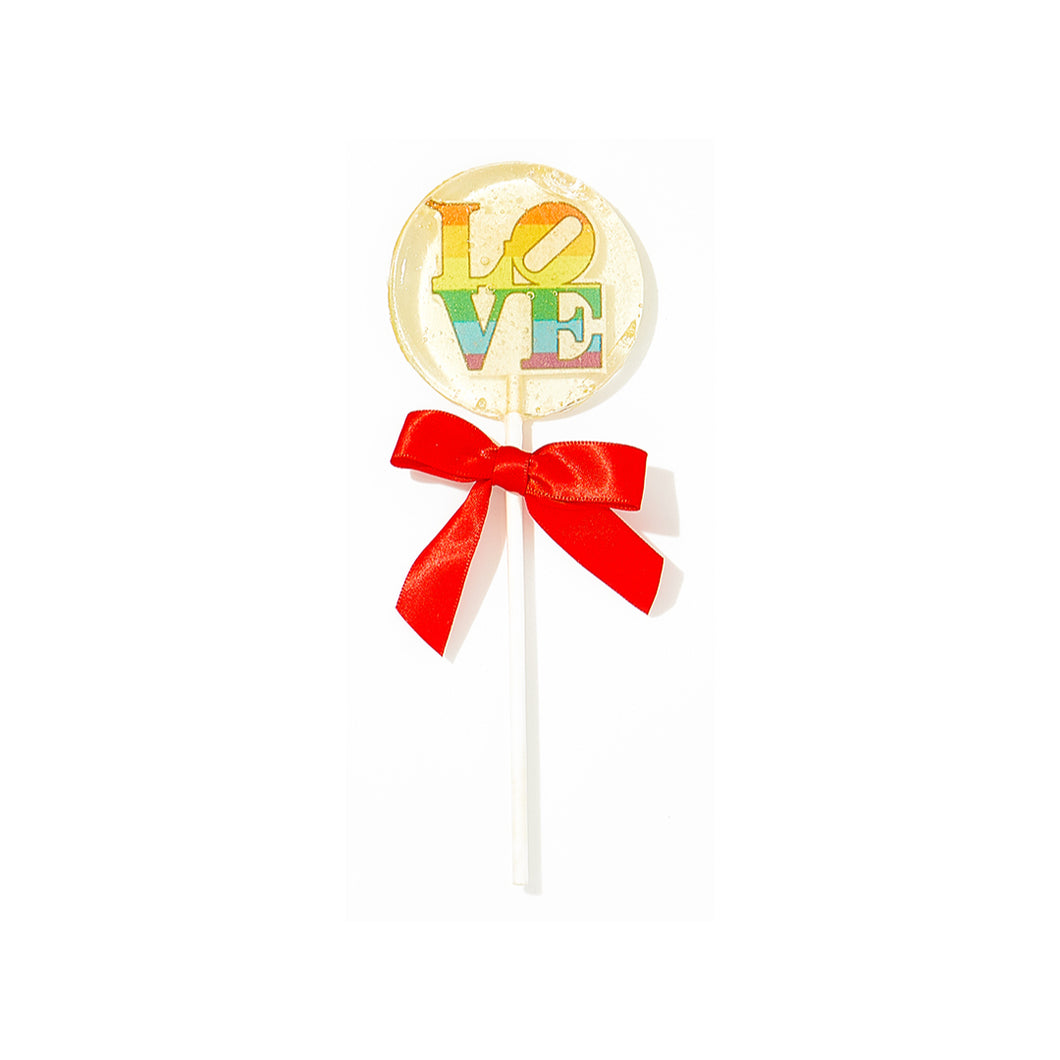 Psychedelic Summer - Love Lollipop
Our Psychedelic Summer Candy Collection is perfect for summer and every day. This lollipop is hand crafted with the "LOVE" image printed on vanilla flavored edible paper. Bring the good vibes to your shelves!

This stunning love lollipop is Cake Batter flavored and weighs 27 grams.